The Distance Between
Photo Collection
"The Distance Between" is a photo creative project which was selected and planned by photographer Bao-Yan Chen, produced by Are. It combines variety fields including photography, typography, clothes design, makeup art…etc.

"The Distance Between" explores the relationship between clothes and people, it reflects remarkably true to the real life.
The Distance Between 攝影書,由攝影師陳柏諺企劃、Are.發行的創作作品,內容涵蓋攝影、文字、服裝、造型等跨領域結合。此書以「距離」詞彙為前提,透過攝影和文字描寫服裝和人物之間的親密關係,過程看似細微末節卻令人無法輕易忽視。

---



T Book Design, Print Y 2017 CD Yu Chien Lin AD Chi Tai Lin D Yu Chien Lin P Wei Yang Print Plan Agent PH Wun Siang Huang C Po Yen Chen, Are. ISBN 978-986-94521-0-6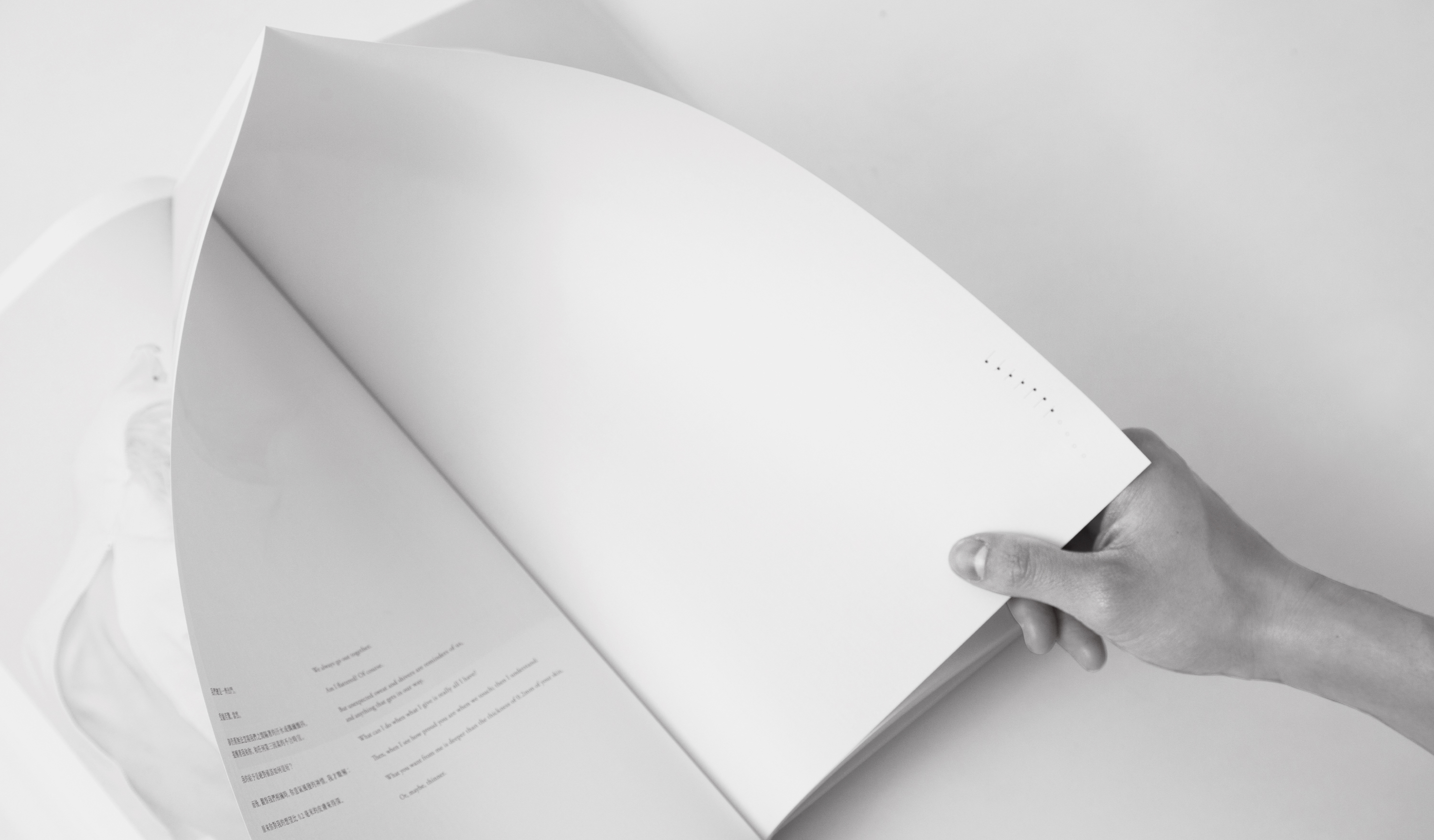 ---


© 2015 — 2023 不毛 nomo®creative